Independentaly access infomation you need, anytime, anywhere.
No Server, Hardware or IT Staff required
e-bizVAULT Cloud DMS is a revolutionary product that is built for the web. It provides all the benefits of a DMS based on cloud environment with support for all popular browsers and mobile devices to deliver access anytime, anywhere. No more worries about setting up servers, configuring applications. You have all the mobility to access files from anywhere, be it a PC, smartphone or tablet with 24/7 access.
Brochure download
Why e-bizVAULT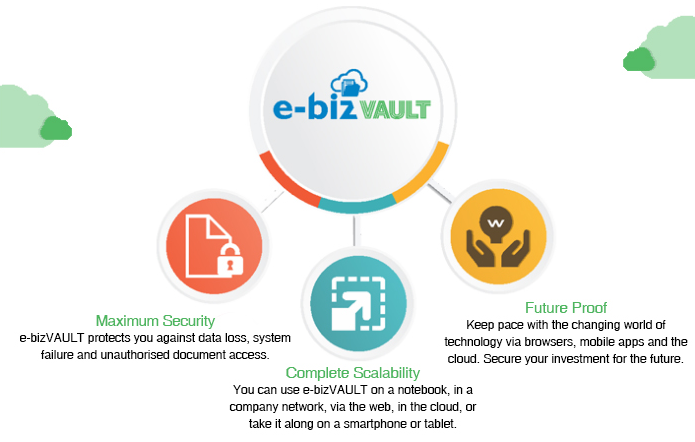 Benefits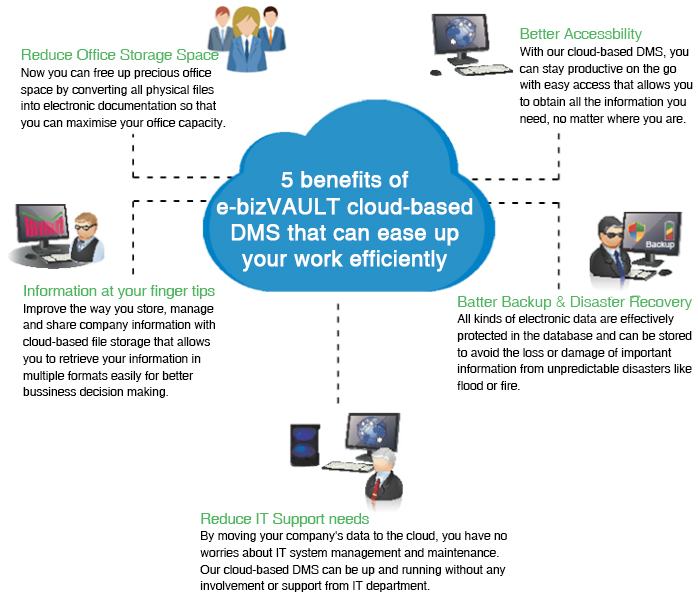 For more information about e-bizVAULT, please email your requests to:
marcom@konicaminolta.com Or send SMS  "KM DMS" to 52424