Intuitive processes, logical interface design, convenient front access and clear instructions make bizhub incredibly easy to use.

Large LCD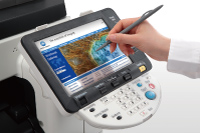 The main interface control panel, including the colour LCD touch screen, was designed to be easy to use and read.

Panel Layout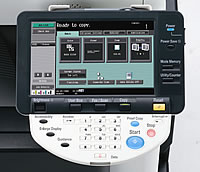 The panel layout was designed to be clear, intuitive and concise, making operation effortless.

Consistent Design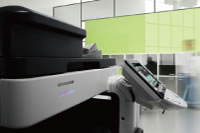 All bizhub models share similar interface designs. So, once you learn to use one, you've learned to use them all.