Intuitive processes, logical interface design, convenient front access and clear instructions make bizhub incredibly easy to use.
Information line
The "information line" utilizes easy-to-read blue and red LEDs to keep you apprised of printing and data reception status, paper tray depletion and other various indications.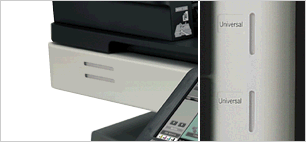 Yellow Hazard Coding
Potentially hazardous parts are conveniently colour-coded in yellow.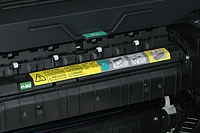 Graphic Directions
Clear and easy-to-understand illustrated instructions.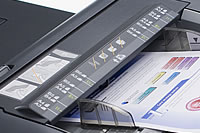 Animation Guidance
Animation guidance provides clear, visual direction on how to change toner, replace paper, remove the occasional paper jam and more.