Media Connect
Product News
Konica Minolta Organizes Government Customer Meet In Assam
New Delhi, March 6, 2018
The meet which was held in association with Anupam Industrial Corporation, Konica Minolta's channel partner in the region …… Read more
Konica Minolta Steals the Show At PAMEX 2017 With its Next Generation Digital Printing Solutions
Delhi, December 22, 2017
Konica Minolta Business Solutions India Pvt.Ltd, a global leader in advanced imaging and networking technologies witnessed a …… Read more
Konica Minolta India completes the first Southeast Asian installation of its state-of-the-art inkjet press, AccurioJet KM-1!
New Delhi, May 14, 2018
In a move hinting at a significant transformation in the country's print and printing industry, Konica Minolta…. Read more
Konica Minolta expands its portfolio of innovative office printing solutions with the launch of bizhub 658e series in India!
New Delhi: June 28, 2018
Konica Minolta Business Solutions, a global leader in advanced imaging and networking technologies, has announced the…. Read more
Awards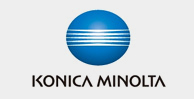 Konica Minolta wins big at Keypoint Intelligence's BLI 2019 PRO Awards
New Delhi, November 13, 2018
Konica Minolta Business Solutions, a global leader in advanced imaging and networking technologies, has been honoured with two Buyers Lab (BLI) 2019 PRO awards for its AccurioPress 6136 and AccurioPress C3080 Digital Presses by Keypoint Intelligence…Read More

Konica Minolta India joins hands with China-based Brotech Graphic Co. Ltd
(01, November, 2018)
Association aimed at sourcing accessories for the Konica Minolta AccurioPress 190 Label Press,Konica Minolta Business Solutions, a global leader in advanced imaging and networking technologies, has recently…. Read more
Events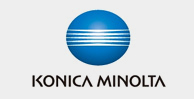 Konica Minolta Business Solutions attends Consumer Electronic Imaging Fair (CEIF) 2019
New Delhi, January 12, 2019
Konica Minolta Business Solutions, a global leader in advanced imaging and networking technologies, has participated in the recently-concluded Consumer Electronic Imaging Fair (CEIF) 2019. Held at India Expo Mart in Noida between January 10 and January 12, 2019, the event witnessed the demonstration….Read more