Media Connect
Product News
Konica Minolta India highlights the need for robust document security at the latest CIO Klub Meet in Hyderabad
Hyderabad, February 25, 2019
Konica Minolta Business Solutions India Pvt Ltd has participated in the CIO Klub Meet at Hyderabad. …… Read more
Konica Minolta takes its extensive after-sales service delivery up another notch with dedicated customer support portal and app
New Delhi, February 19, 2019
Underlining its commitment to offer superlative after-sales service, Konica Minolta Business Solutions, a global leader …… Read more
Konica Minolta India launches another state-of-the-art office colour printing solution –the bizhub 759/C659!
New Delhi, February 11, 2018
In a move which underlines its domain leadership position in the office printing space, Konica Minolta Business Solutions…. Read more
Konica Minolta India completes the first Southeast Asian installation of its state-of-the-art inkjet press, AccurioJet KM-1!
New Delhi, May 14, 2018
In a move hinting at a significant transformation in the country's print and printing industry, Konica Minolta…. Read more
Awards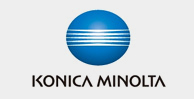 Konica Minolta wins big at Keypoint Intelligence's BLI 2019 PRO Awards
New Delhi, November 13, 2018
Konica Minolta Business Solutions, a global leader in advanced imaging and networking technologies, has been honoured with two Buyers Lab (BLI) 2019 PRO awards for its AccurioPress 6136 and AccurioPress C3080 Digital Presses by Keypoint Intelligence…Read More

Konica Minolta India joins hands with China-based Brotech Graphic Co. Ltd
(01, November, 2018)
Association aimed at sourcing accessories for the Konica Minolta AccurioPress 190 Label Press,Konica Minolta Business Solutions, a global leader in advanced imaging and networking technologies, has recently…. Read more
Events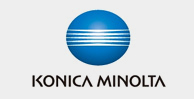 Konica Minolta demonstrates state-of-the-art print innovation at the Printpack India 2019 in Greater Noida

New Delhi, February 5 2019
Konica Minolta Business Solutions, a domain leader in advanced imaging and networking technologies, has announced its participation at the Printpack India 2019. Konica Minolta is showcasing its wide range of best-in-class offerings and cutting-edge technological innovations at the international industry event scheduled at the India Expo Centre in Greater Noida between February 1 and February 6, 2019…..Read more