Digital Printing: How Konica Minolta redefines the quality and service in the Digital Age
India, 14 September,2023: Businesses bank on print, even today. Thanks to the power of visual recall, when the written word attains physicality on paper, it elicits cognisance, attention, and gravity, that is unparalleled by a screen. Printing remains a preferred medium of communication in business processes, even when tasks are maintained and managed digitally. So, how does that marry into businesses' ESG compliance?
The solution lies in understanding the chain of sustainability, and how it does not begin and end with the usage of paper. Moving forth from the necessity of paper and other derivative substrates in carrying print, there lie other avenues of sustainability optimisation in the entire printing process.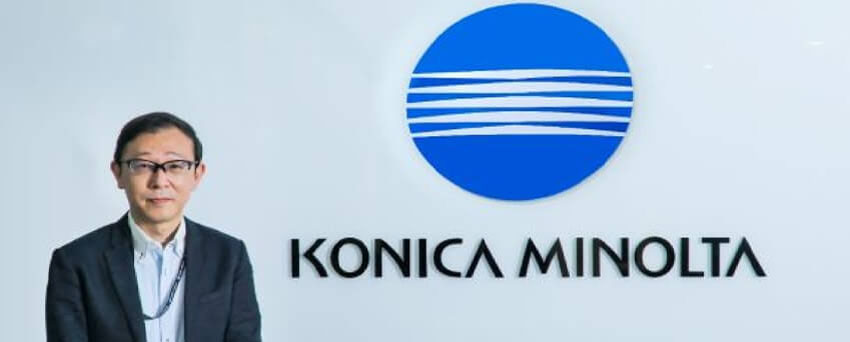 This pursuit of ethical excellence is led by Konica Minolta, a global pioneer in printing solutions that has redefined the benchmarks of quality and service in the digital printing industry. Konica Minolta's unwavering commitment to innovation and cutting-edge technology has catapulted the digital printing experience to unprecedented heights. In a groundbreaking move, the brand introduced an industry-first initiative – the Print Xpress on-wheel campaign, traversing more than 150 cities and engaging with over 2500 users, showcasing the latest technologies and innovations.
By eliminating the need for metal plates, digital printers significantly conserve energy and minimise environmental impact. Additionally, the toners used in digital printing form a surface layer on the paper, preventing bleeding and enabling printing on diverse materials, including packaging, plastics, fabrics, and metal foils.
A study by Konica Minolta says, "Inkjet Printer reduces environmental impact significantly, with a 57% reduction in electricity usage compared to conventional screen-printing. In addition, it helps save energy for operations such as air conditioning and lighting by increasing customers production efficiency".
With a steadfast commitment to innovation and environmental responsibility, Konica Minolta has set ambitious targets to reduce its carbon footprint by 60 percent by 2030 and 80 percent by 2050 under Eco-Vision 2030 and Eco-Vision 2050. One of the measures to get there, is utilising precise heat curing through infrared emitters or UV rays, digital printing ensures efficient drying of ink without the necessity for additional paper runs, limiting paper and energy usage. Flexographic (offset) printers have long setups and constant running waste, often higher than 15%. That means that for every order of labels produced, 15% more is just thrown in the trash.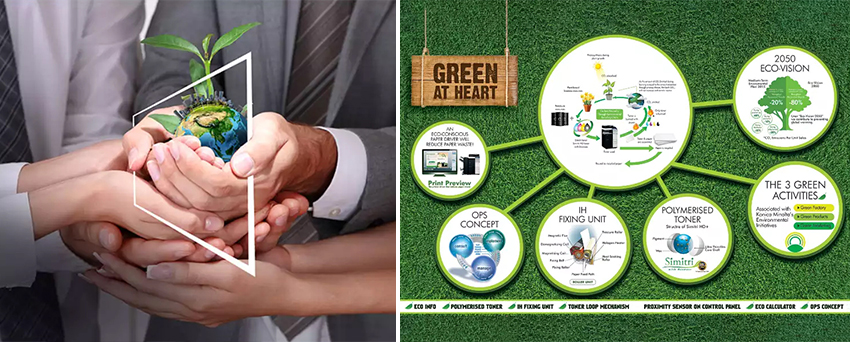 Personalisation is the key to effectively engage customers, and Konica Minolta comprehends this need, empowering businesses to create tailor-made prints that resonate with their target audience. From variable data printing to on-demand printing, their solutions enable users to craft messages and designs for each recipient, driving engagement and augmenting ROI. Additionally, a dedicated team of experts is always at the ready to assist with installation, training, troubleshooting, and maintenance, ensuring that your digital printing solutions run seamlessly.
Konica Minolta's commitment to innovation, print quality, customisation, speed, sustainability, exceptional service, and future-readiness makes them the go-to choice for businesses looking to make an indelible impact in the digital age. Step into the future of digital printing with Konica Minolta and redefine your standards of excellence.