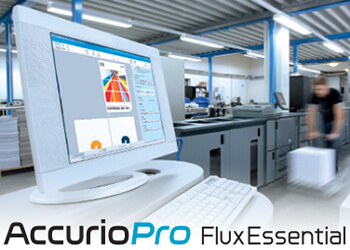 AccurioPro Flux Essential
AccurioPro Flux Essential is Konica Minolta's software solution for make-ready and professional print workflow automation.
It is optimised for use in CRDs and in-house printshop of public organisations, universities and corporations, and provides essential functionality to minimise costs and maximise return on investment.
AccurioPro Flux Essential provides all required information for professional job management at a glance. All print jobs are listed in the inbox. Print providers can choose from a wide range of intelligent print functions to administrate all incoming jobs.