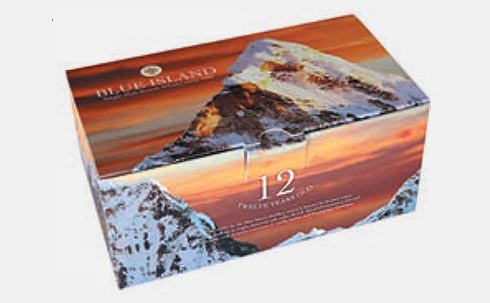 Compatible with a wide range of paper thicknesses from 0.06mm to 0.6mm and also capable of handling applications that require strength.
Compatible with paper thickness of 0.06 to 0.6mm
Compatible with paper thicknesses from 0.06mm to 0.6mm. Not only ordinary printing, but also applications such as package printing can be performed on a single machine. In addition, paper thicknesses of 0.06mm to 0.45mm can be handled in the automatic duplex printing mode.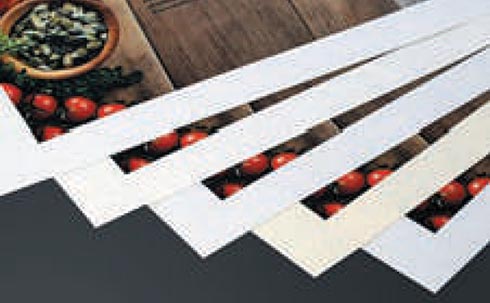 Outstanding printing quality on texture paper using the UV inkjet System
Compatible with texture paper using the UV Inkjet system
The ability to print on texture paper, a task that presents difficulties with offset or electro-photographic printing systems, is one of the unique merits of the UV inkjet system, a non-contact system that cures without the need for pre-processing. This wide-ranging compatibility offers the ability to further improve designability and create new added values.