Konica Minolta showcases state of the art production printing solutions
Konica Minolta showcases its future ready production printing line-up in major cities of India
Konica Minolta Business Solutions, a global provider of advanced imaging and networking technologies showcased its state of the artproduction printing solutions across major urban centres including Cochin, Delhi, Hyderabad, Ahmedabad and Mumbai. The customer meet received an overwhelming response from the attendees whereinmore than 100 customers in each city were briefed about the benefits of Konica Minolta's cutting edge production printing solutions.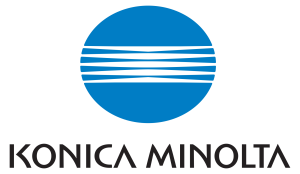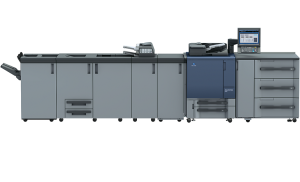 The aim of the customer meet was to strengthen customer connect across cities and to serve sheer requirements of the customers in the Production& Industrial Printing segment. The meet was based on the theme "Future of Printing" wherein Konica Minolta showcased its product line in the Production Printing segment and is now gearing up to showcase its industrial presses in the upcoming customer meets. With the event KM shared their future growth path with the products and solutions.
Konica Minolta India has successfully emerged as one stop solution provider for printing needs right from foil preparation to output delivery including Pre Press, Press & Post Press operations. Konica Minolta's portfolio of Production Print solutions includes presses like; bizhub PRO 1100; MGI JETvarnish series; KIP 800 Colour Series; KIP 7170; KIP 770 and Accurio Press C2070/C2060, Bizhub Press C1100/C1085.
The company recently also participated in Print Expo, 2017 in Chennai showcasing numerous high-Potential digital presses like bizhub Press C1100/C1085, Accurio Press C2070/ C2060, bizhub PRO 1100 & KIP 7170, wide format printing solution and the Web2Print solutions at the Expo.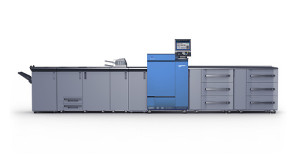 "With India witnessing rapid changes in the industrial printing segment, the need for cutting edge digital printing solutions is at an all time high to stay in the competition. Our solutions come as a reflection of our commitment to set new standards in this lucrative and demanding industry," said Daisuke Mori, Managing Director Konica Minolta Business Solutions India.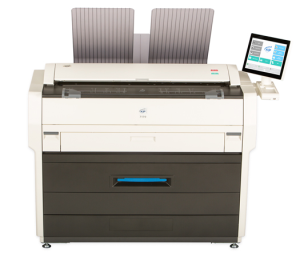 The five city customer meet was flagged off from Cochin and has been organised in Delhi, Hyderabad, and Ahmedabad and was recently held in Mumbai where Konica Minolta focused on reinforcing the success of its previous customer meet by bringing the best of solutions.