Konica Minolta Celebrates 150 Years Of Digital Printing Innovation With PrintXpress Roadshow
India, 25 August,2023: Honouring 150 years of innovations in digital printing, Konica Minolta's PrintXpress buses had a triumphant journey touching the base location once again post "PrintXpress – Innovations in Print" on road journey. The unique roadshow, which commenced on March 21st, 2023 and after 5 months commending a triumphant journey, showcasing Konica Minolta's commitment to Meeting the Unmet, potential clientele across the hinterland of India. The campaign covered 150+ cities across India, only Tier 2, 3 and 4 cities, with a remarkable in-person attendance of over 3,000 customers, covering a notable 48,000+ kilometres.
The journey at PrintXpress unfolded from Greater Noida, with 4 buses outfitted with digital presses, to demonstrate 2 live engines for the visitors to experience the benefit and explore new business opportunities with AccurioPrint C4065 and High Chroma Engine AccurioPress C73hc. Also, there was a finished print application zone to provide an experience of MGI samples. The campaign buses embarked on separate routes across the country, to display the products' functionality in avenues of Digital Printing and Print-on-Demand, to both prospective and current clients, across towns such as Gorakhpur, Samastipur-Tezpur, Ranipet-Gingee, Karwar and Kavali among others.
The campaign's philosophy was grounded in the democratisation of efficient, cost-effective printing solutions. Rural businesses often face barriers to access modern printing practices due to limited resources, logistical challenges, and a lack of awareness. The PrintXpress campaign sought to remove these barriers by providing live demonstrations and tangible experiences of the benefits digital printing could offer. While digital printing and Print-on-Demand was already witnessing an economic upswing in more urban settings, the campaign aimed to bridge the gap by introducing these transformative technologies to the heart of rural India.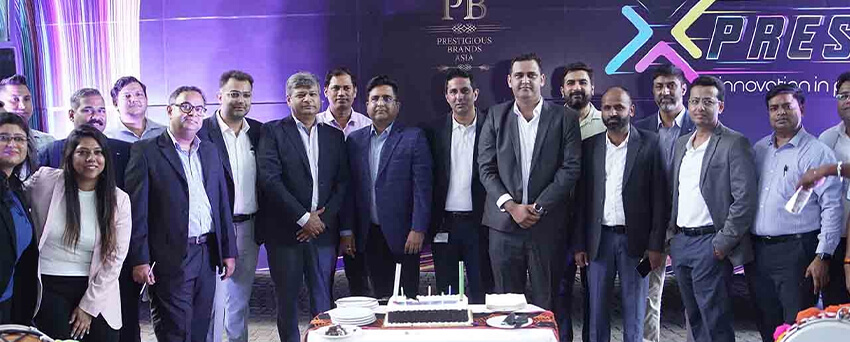 During the PrintXpress campaign, over 3,000+ customers, spread across 48,000+ kilometres of the country, experienced the vast potential and applications of digital printing and Print-on-Demand, realising the economical feasibility with Konica Minolta's Production Printers. Konica Minolta's commitment to reaching out to customers with heavy-duty engines underscores our dedication to accelerating growth and supporting its customers' journey.
Commenting on the campaign, Katsuhisa Asari, Managing Director, Konica Minolta Business Solutions India (P) Ltd., "Quicker turnaround time, cost-effectiveness, web-to-print solutions, variable data printing and the ability to create on-demand prints are just some of the ways that small to medium print businesses can create a differentiated, elevated business opportunities, that enhance business outcomes for clients and employees, while accommodating growth. Konica Minolta is committed to delivering solutions, across geographies and business scales. The aim of this one-of-a-kind activity was to make the dreams of small print businesses come to fruition and bolster their position as upcoming entrepreneurs. Sustainable workflows in the printing, imaging, and document management domains, are constantly made accessible by Konica Minolta's cutting-edge innovations, especially in undiscovered yet potent business locations.