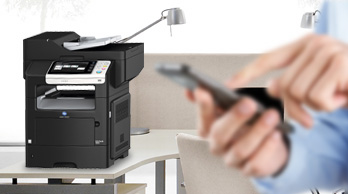 Also compatible with office wireless LAN environment
Use the NC-P03 wireless LAN option to connect to office wireless environments. This allows unrestricted installation in areas that do not have LAN wiring, and where it is difficult to install LAN cables. This product can also be used as an access point to create a wireless LAN environment.
*The optional Mount Kit MK-06 is required. If it is used as an access point, it cannot be used as a client.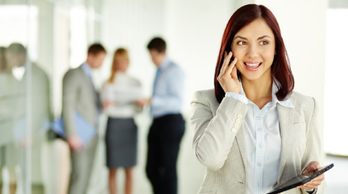 Compatible with bizhub Connector to use Cloud environment
These models are compatible with the bizhub Connector (option) application, for linkage with Cloud services. Use the control panel to directly access Cloud services. Upload scanned data with one operation, without ever using a PC, and print data from the Cloud, for better working efficiency.