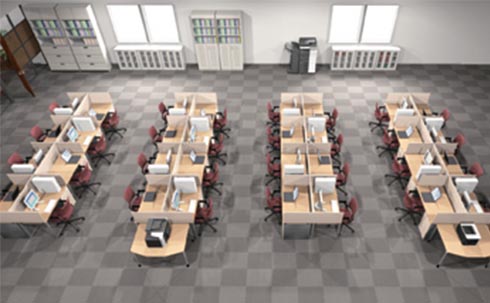 Increased functionality with PageScope Enterprise Suite
The bizhub C3100P are compatible with PageScope Enterprise Suite (PSES)*1 which provides integrated management of all networked MFPs and printers from a single server. In addition to cooperative network management of the bizhub C3100P and A3 MFPs, PSES offers a variety of powerful functions including account management according to device, user and department, and increased security by authentication management*2 and privilege management. Furthermore, centralised device management, which reduces administrator burden, and Optimised Print Services*3, which proposes the optimal placement of office devices, allow you to use the devices efficiently while saving costs.
* 1 Optional hard disk is required.
* 2 Optional IC card authentication device is required.
* Optimised Print Services
Konica Minolta's consulting service that proposes the optimal placement of devices to streamline the office document environment and further reduce total cost of ownership (TCO).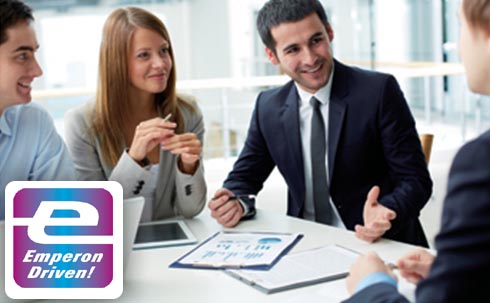 Konica Minolta's Emperon controller with advanced printing technology
Emperon printer controller developed with Konica Minolta's proprietary technologies provides a high-speed, high-quality and highly functional printing environment. High quality outputs are realised with page description languages such as PCL, PostScript and XPS, and high-speed processing of file formats such as JPEG, PDF and OOXML. In addition to regular printer interface and network printing, direct printing from USB memory devices* is also supported for smoother output operations.
*Optional Hard Disk HD-P06 is required.
Supported formats: PDF (up to 1.7), CPDF, JPEG, TIFF, XPS, CXPS, pptx, xlsx, docx, OpenXPS, PPML/GA2.2, PPML VDX