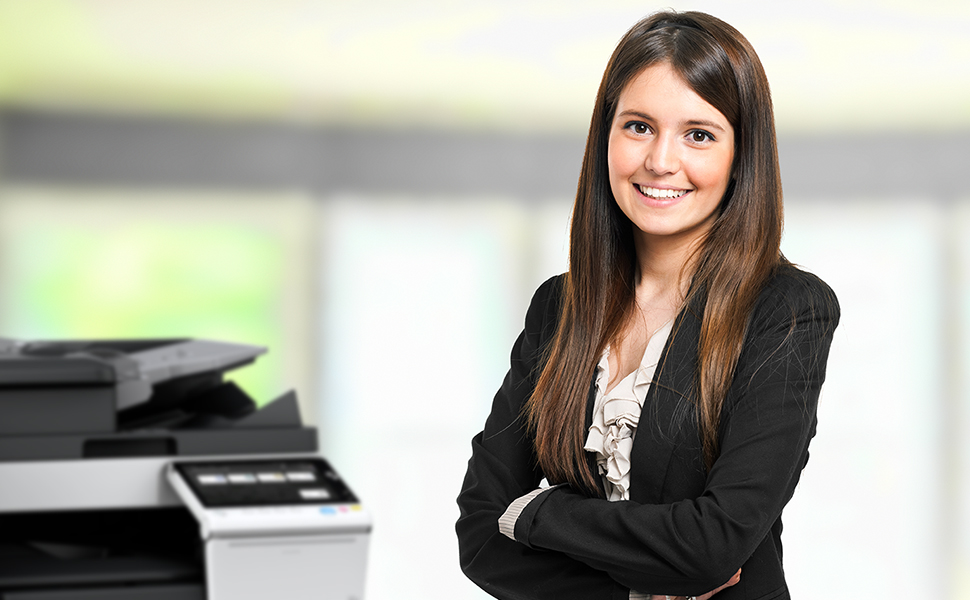 Authentication on the MFP main unit
Authentication can be performed directly on the main unit. Detailed access control can be set up for each function, including copy, print, scan and fax*1
* 1 Optional Fax Kit FK-514 is required.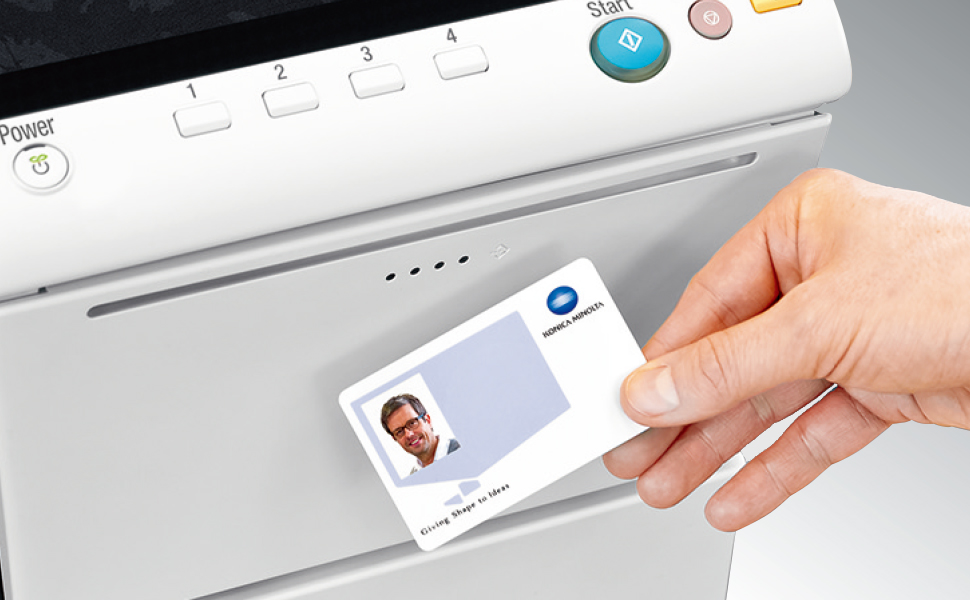 IC card authentication
Authentication is possible*2 with various types of IC card*3, including cards that comply with the SSFC (Shared Security Formats Cooperation) standard. Besides the IC card, authentication can also be performed with any Android device*4 equipped with an NFC antenna.
*2 Optional Authentication Unit AU-201S is required.
*3 Compliant non-contact IC cards include FeliCa (IDm), SSFC, FCF, FCF (campus), FeliCa Private, and MIFARE (UID).
*4 Requires Android 4.4 or later that supports HCE (Host Card Emulation) or PageScope Mobile for Android v4.1 or later.